DeepDiveRIS Sofia 2023: New pathways to manufacturing innovation
EIT Manufacturing RIS Hubs Conference will take place in Sofia on 28-29 September 2023. It will be the opportunity to learn about EIT Manufacturing RIS activities and the role RIS Hubs play in enhancing the innovation capacities of their countries.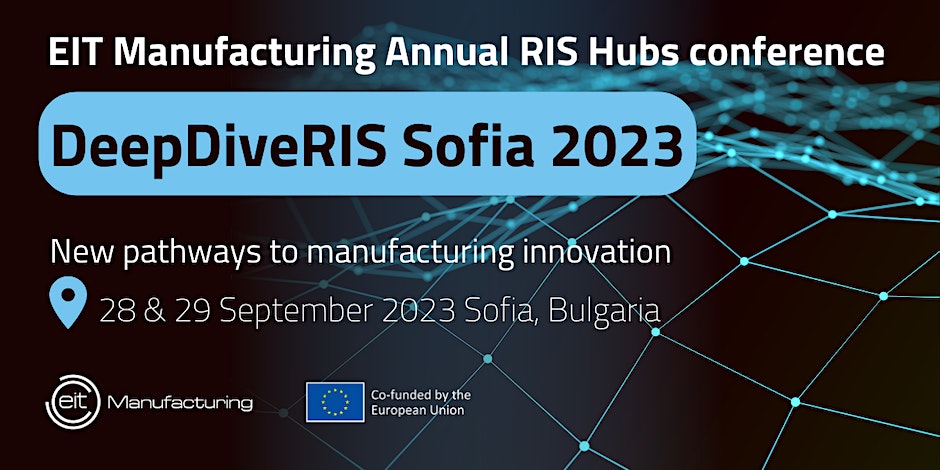 The event will bring together stakeholders from RIS eligible countries and regions, as well as from other EU member states -indicatively- national and regional authorities, EIT Knowledge and Innovation Communities along with their members and partners, RIS Hubs, universities and SMEs, with an interest in Deep Tech.