Companies can apply to the Teaching Factories Competition 2023 on Deep Tech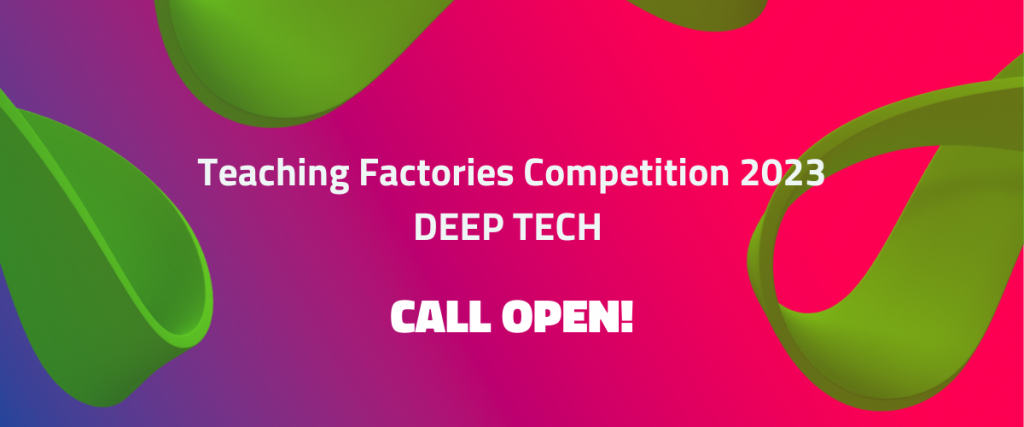 Teaching Factories is a dynamic co-creation space where real-world manufacturing challenges meet the innovative thinking of students, professors, and industry practitioners. This platform invites companies to submit their most pressing challenges for talented Solver Teams from academic institutions to pool their knowledge & skills and develop cutting-edge solutions. The application is open until 31 July 2023.
In the first phase, 10 selected companies will receive support & industrial solutions from academia;
In the second phase, the 3 best-performing companies will receive financial prizes as follows: 1st place: € 15.000, 2nd place: € 10.000, 3rd place: € 5.000.