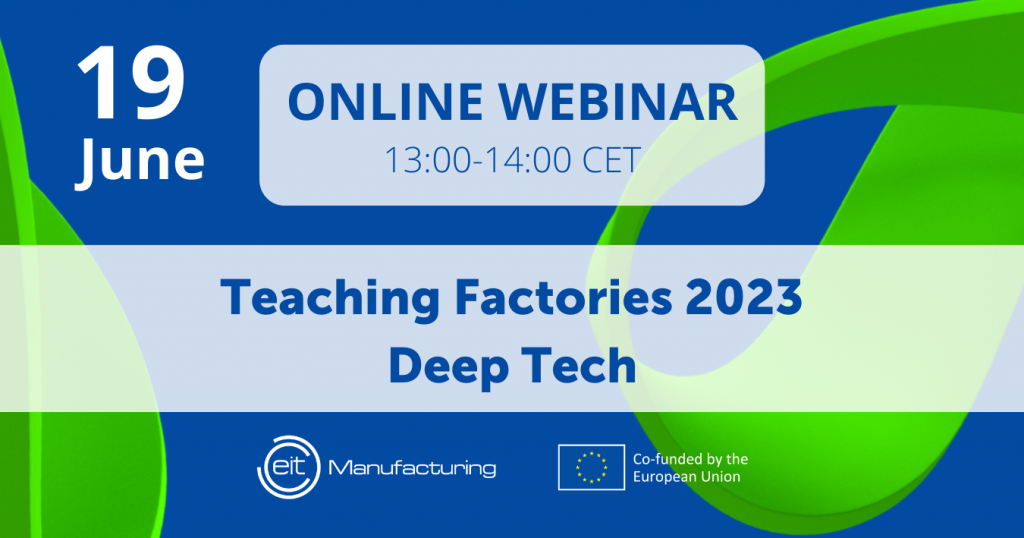 This competition aims to actively engage manufacturing companies that are eager to address their business challenges by leveraging Deep Tech technology. By participating in the Teaching Factories Competition 2023, companies have a unique opportunity to gain access to specific solutions and innovative ideas for tackling real-life industrial challenges. Additionally, they can identify potential future employees, benefit from the extensive network and collaboration opportunities in the manufacturing industry, as well as increase their visibility and branding. 
The call for submissions is now open and will remain so until 31st July.
Competition Structure Breakdown:
Application Submission: Upon the submission of challenges by companies, a panel of external experts will review the submissions and select up to 10 challenges for further consideration.
Call for Universities/VETs: Once the challenges have been finalized, we will initiate a call for Universities/VETs to assemble "solver teams" composed of students. These teams will be assigned specific challenges and will be responsible for providing innovative solutions. 
Students Engagement: As students work on developing solutions, they will concurrently participate in an online course on innovations and entrepreneurship. This dual approach will allow them to enhance their skills in these areas. 
Evaluation and Prizes: Submissions will undergo evaluation based on the criteria outlined in the call guidelines. Ultimately, three companies will be awarded prizes, with amounts of 15,000 EUR, 10,000 EUR, and 5,000 EUR respectively. Furthermore, the best solver teams will also receive financial prizes.
Detailed information and call guidelines can be found here.
Deadline to submit the proposals: 31 July, 17:00 CET