RIS Call LEADERS is open for applications until July 18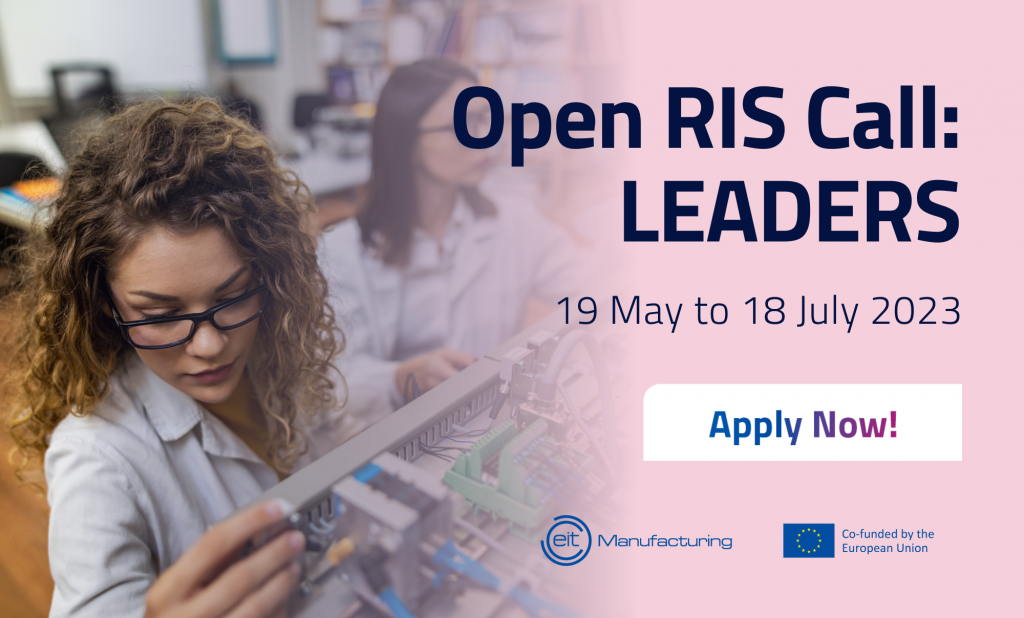 The RIS Call LEADERS is a competition that celebrates the women innovators behind the solutions addressing manufacturing-related challenges.
The Prize is awarded to women innovators based in the EIT RIS eligible countries who have significantly impacted the innovation ecosystem by transforming ideas into new and advanced products and/or services to benefit people and the planet.
For this year's edition, the competition is structured as follows: in the first round of submissions, up to 60 eligible applicants will receive online pitch training. After the second round of submissions, six top-ranked applicants will be invited to an awarding ceremony where three winners will be publicly announced and receive prizes in the amount of EUR 10.000, EUR 7.500 and EUR 5.000.
With a view to informing potential participants on its content and the applications process, an online info day will take place on 9 June at 12pm.