Data Bites free online webinars
Insights Into Industrial Data Science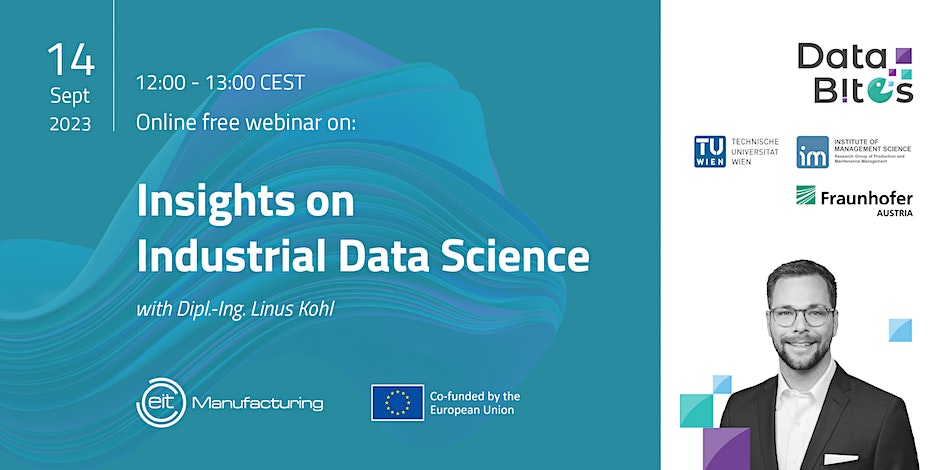 Tap into the hidden potential of your industrial operations by harnessing the power of data! This comprehensive webinar will give you insights into the growing field of data science, its practice, and methods. It will give actionable advice on data mining, as well as the utilisation of sensor and text data through artificial intelligence and machine learning algorithms and innovation.
Thursday, 14 September 2023
12:00 – 13:00 CEST
---
Future-proof Factories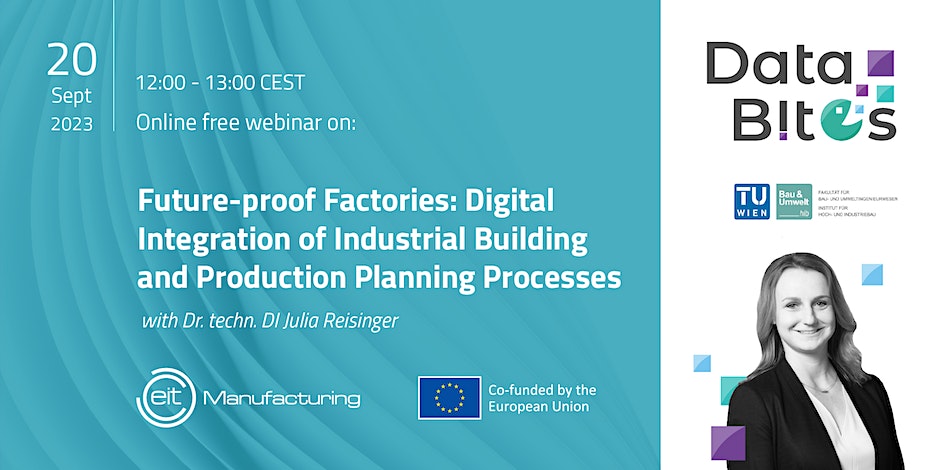 Learn more about Digital Integration of Industrial Building and Production Planning Processes for Energy and Resource Efficient Factories with our expert speaker Dr. Julia Reisinger who is an Assistant Professor for Industrial Building at the Institute of Building and Industrial Construction at TU Wien.
Wednesday, 20 September 2023
12:00 – 13:00 CEST