EIT Manufacturing

EIT Manufacturing is one of the nine innovation communities belonging to European Institute of Innovation and Technology (EIT), which was established by the European Union in 2008. EIT Manufacturing has been operating since 2018. Its main focus is to promote innovation in European manufacturing sector and aims to increase its global competitiveness, sustainability, and productivity.
EIT Manufacturing provides direct support to innovation projects
It brings together leading European manufacturing companies, academic institutions, innovative start-ups and SMEs.
It creates a space for sharing of experience and developing intensive international cooperation.
It builds an innovation community and ecosystems.
EIT Manufacturing in Czech Republic
CTU has joined EIT Manufacturing as the only full member from the Czech Republic through its units – the Faculty of Mechanical Engineering (FME CTU) and the Czech Institute of Informatics, Robotics and Cybernetics (CIIRC CTU). These two units, in cooperation with European partners, implement projects in the field of digital knowledge transfer in Industry 4.0, educational activities focused on advanced manufacturing technologies or the digital transformation of companies.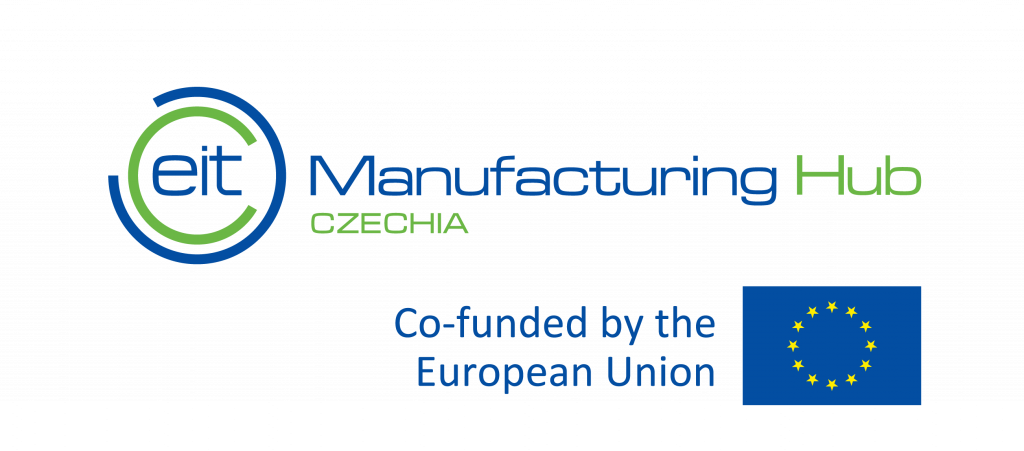 CTU has been the official EIT Manufacturing Hub for the Czech Republic since 2020. It aims to engage local companies and partners, support innovators and ensure mutual awareness between the academic and private sector about opportunities within EIT Manufacturing projects. Thanks to the Hub, Czech universities, research institutes, manufacturing companies and start-ups can more easily get involved in EIT Manufacturing projects. Contact: info@eitm-hub.cz