BoostUp! East 2023!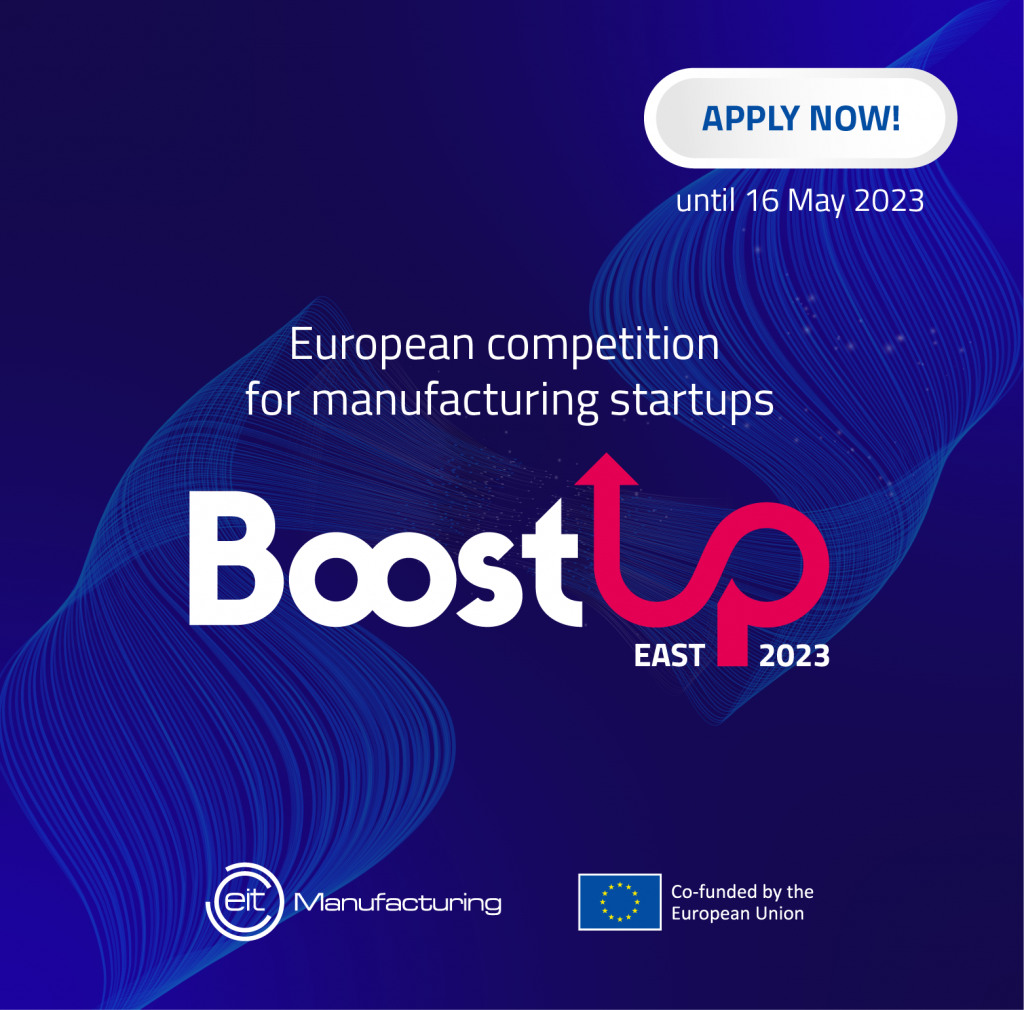 BoostUp! East 2023 is open for start-ups focusing on manufacturing technologies that seek to internationalise and scale their business.
The competition is open to start-ups from Austria, Croatia, Czechia, Hungary, Serbia, Slovakia, and Slovenia with solutions in the realm of manufacturing technologies. Participants will compete for cash prizes of up to 7,000 EUR and a package of access to market support from the EIT Manufacturing Business Creation experts.
More information about the BoostUp! East 2023 call is available: here.
Application is free of charge; the deadline is 16 May 2023.