RocketUp Programme for Female-led Startups
Boost your startup and become the leader and role model of the future. Supernovas Rocketup programme supports women entrepreneurs to enter new European markets.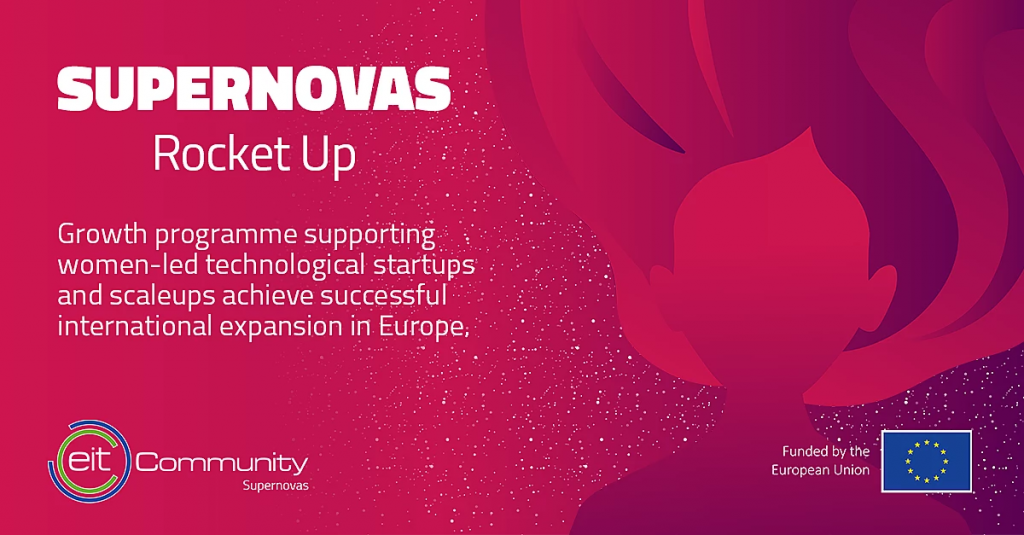 This programme delivers 4 activities:
Rocket up: We support female-led startups to enter a new European market with a solid strategy and local validation of the product and service, to maximize their growth and fundraising potential.
Women2Invest: We help women with STEAM studies start their careers in venture investment by training them in the fundamentals of this profession and matching them with investors (venture capital, corporate venture capital or corporate venturing units) for internship opportunities.
Mentoring for women leaders: Offers EIT community women access to a broad network, mentoring, coaching and training opportunities to take their managerial and leadership skills to the next level
Women Investor Network: We provide women working in VC (junior or senior positions), and female business angels (active or to-be) with training, networking opportunities and access to dealflow, particularly in tech female-led startups.
Programme is open for early and growth-stage start-ups looking to expand and scale their company into a new EU market. Applications open until 9 June 2023. More information.