EIT Manufacturing Doctoral Summer School welcomed students in Prague and Bratislava
Doctoral students from across Europe were introduced to the latest manufacturing technologies and focused on developing entrepreneurial and innovation skills. The overarching topic of the two-week training programme was Smart Systems for Resilient Manufacturing (SSRM) and Market Exploration and the Summer School took place both in Prague and Bratislava.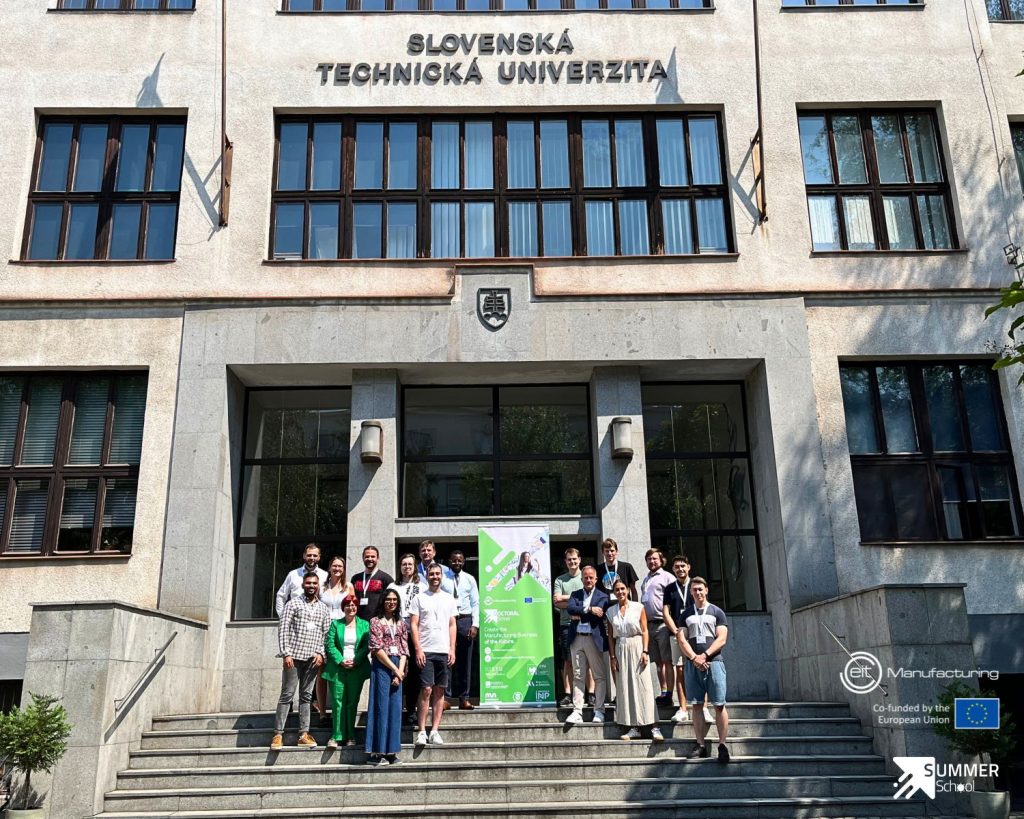 The aim of the Summer School was to introduce young innovators to the latest technologies in the field of sustainable manufacturing, to connect them with manufacturing companies and to support them on the path to their own business idea. During the busy programme, students had the opportunity to listen to lectures given by experts in sustainability, circular economy or robotics; visit manufacturing companies and research labs; and intensively work on developing their entrepreneurial skills. Participants tested the marketability of their innovative ideas and the programme ended with a presentation of the market exploration and customer journey for their own project. Doctoral Summer School was jointly organized by the Technical University in Bratislava and the Czech Technical University in Prague.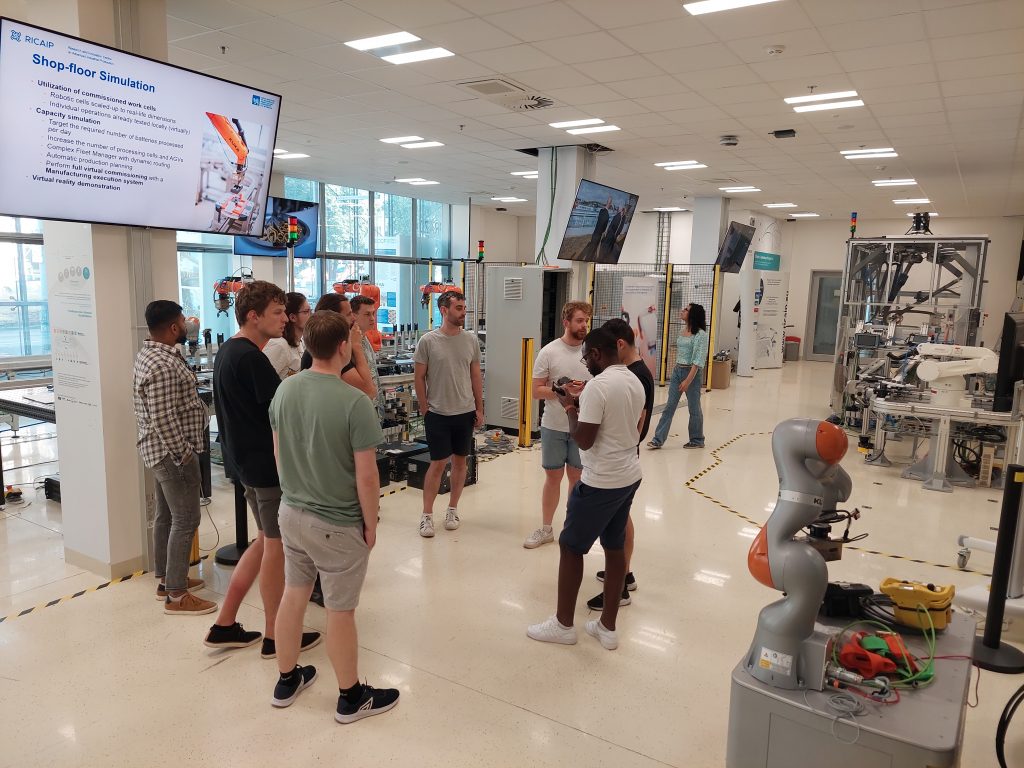 Students visited Testbed for Industry 4.0 at CIIRC CTU.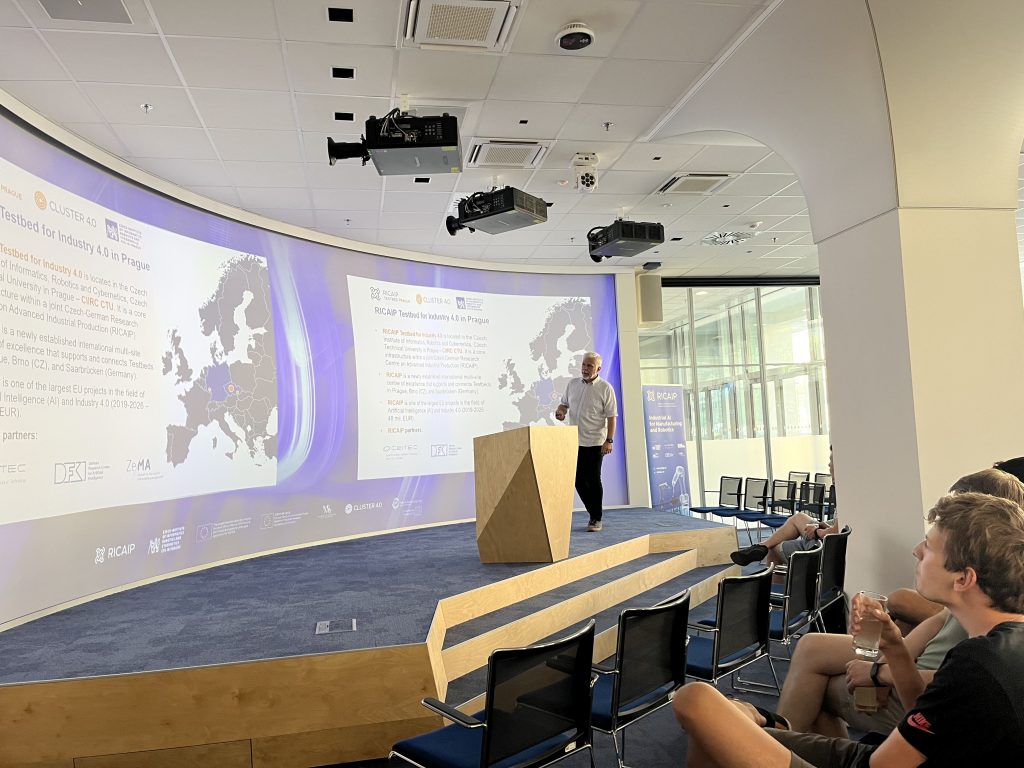 Author: Prajwal Chandra; EITM
The Doctoral Summer School is a separate and integrated part of the EIT labeled Doctoral School aimed at supporting education in the field of entrepreneurship and innovation. This comprehensive two-year (four-semester) educational parallel program to a PhD study is practically oriented towards the development of one's own business with the support of innovative EIT experts and the capacities of partner universities: Czech Technical University in Prague, STU in Bratislava, FEUP (University of Porto), Arts et Metiers Institute of Technology , Grenoble INP, University of Tartu and Mondragon University. You can find more information about the entire program here.
PhD students will have another opportunity to join an international EITM network and gain valuable practical experience during the Winter School in Estonia, 23 November – 6 December 2023. Applications will be open from 15 August here.